Whoo! It's that time of the year again!

Hi, everyone! MERRY CHRISTMAS!
How was everyone's Christmas. :) Tell me!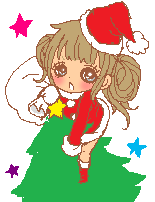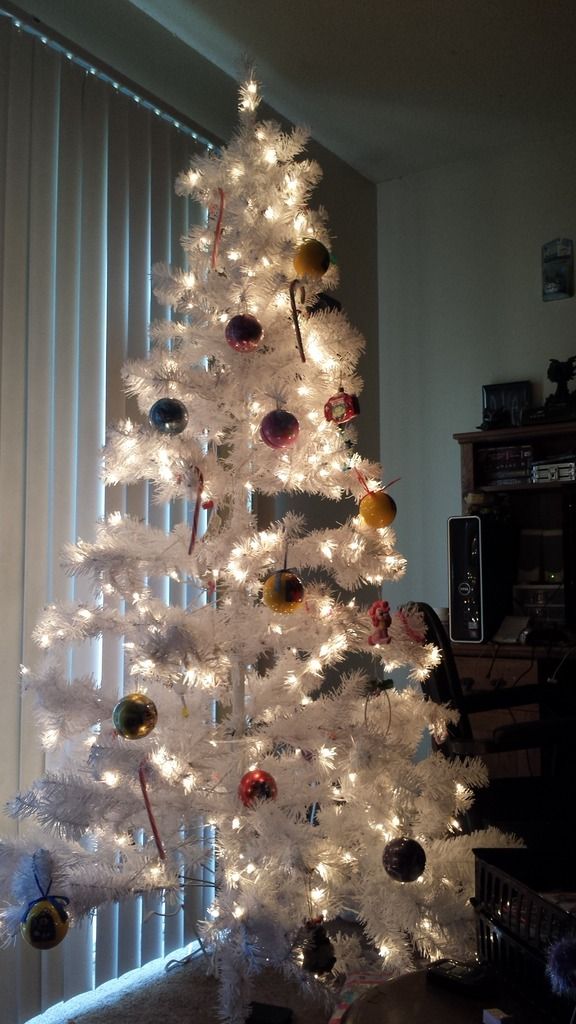 Hunter and my Christmas tree. A strand of lights already went out in it. -w-;;
A cat coloring book my mom sent to me in the mail. Thanks mom.
Hunter's grandpa's Christmas tree.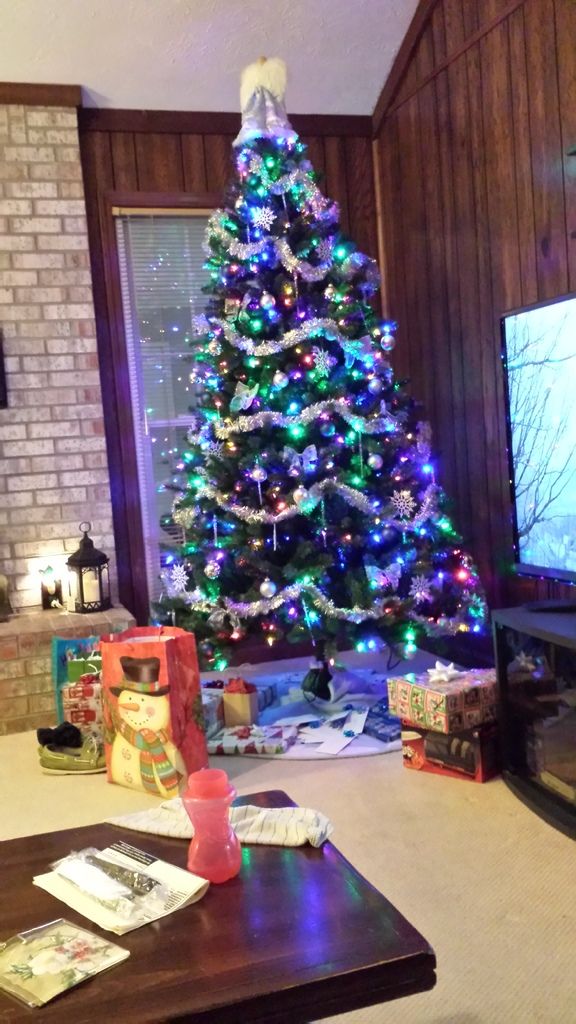 Hunter's grandpa's Christmas tree changes color AND spins.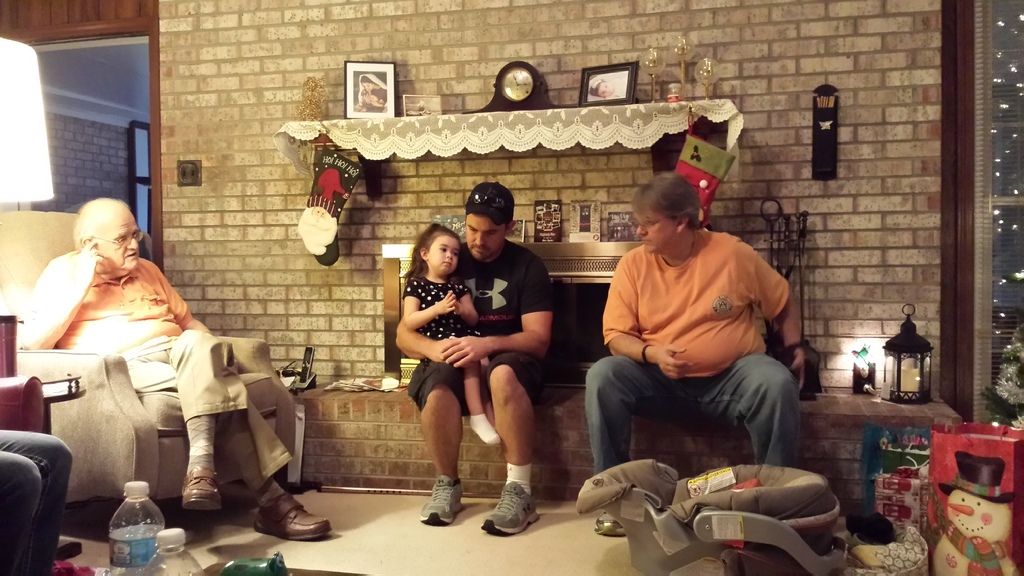 Left to right: Grandpa, Tessa and Ryan, and lastly Uncle Joe.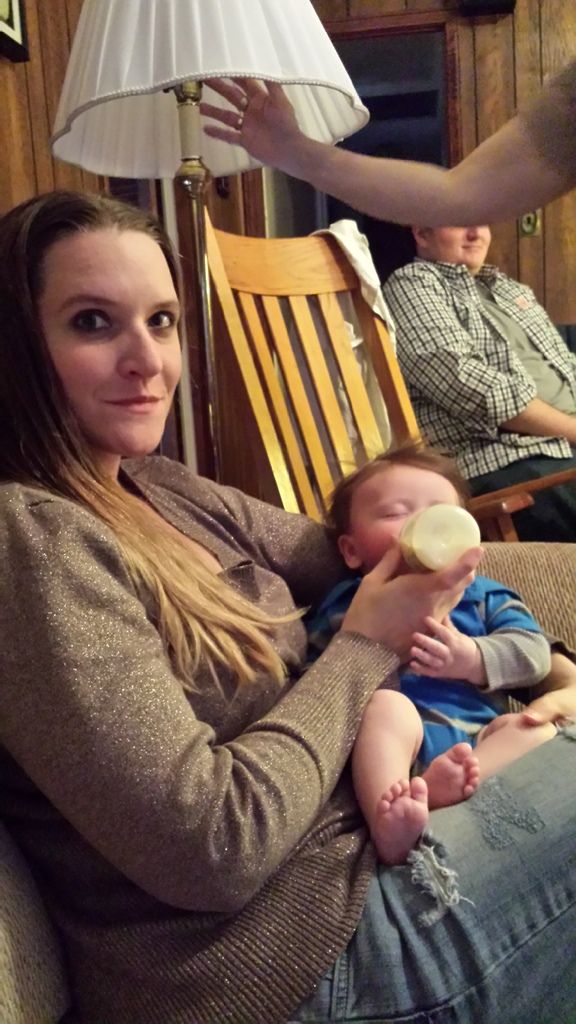 Courtney and baby Silas with Hunter's mom's arm and Nicholas having his face covered.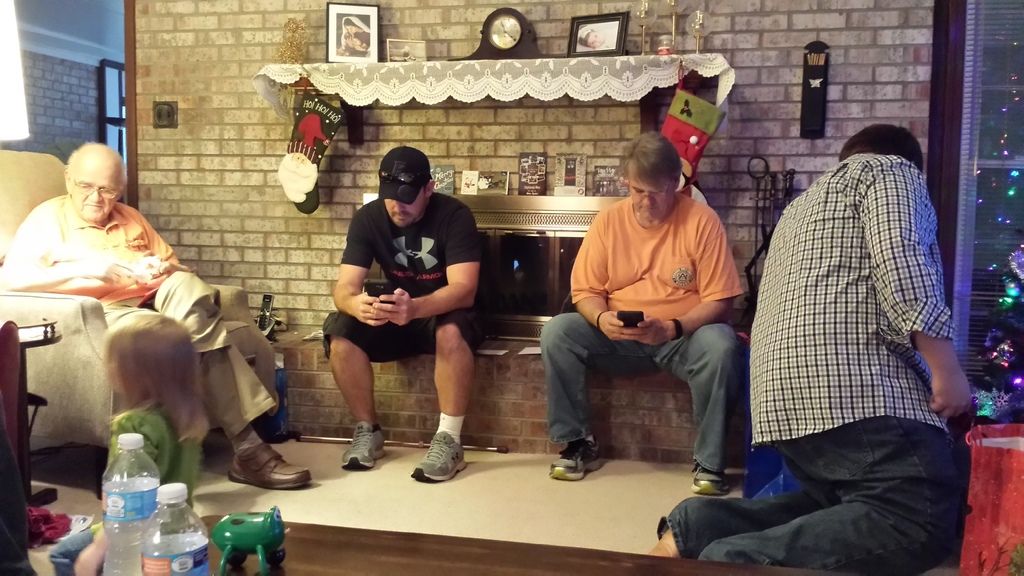 Texting... with the same kind of phone. LOL.
Courtney's other kid named Willow.
Hunter's mom and Silas.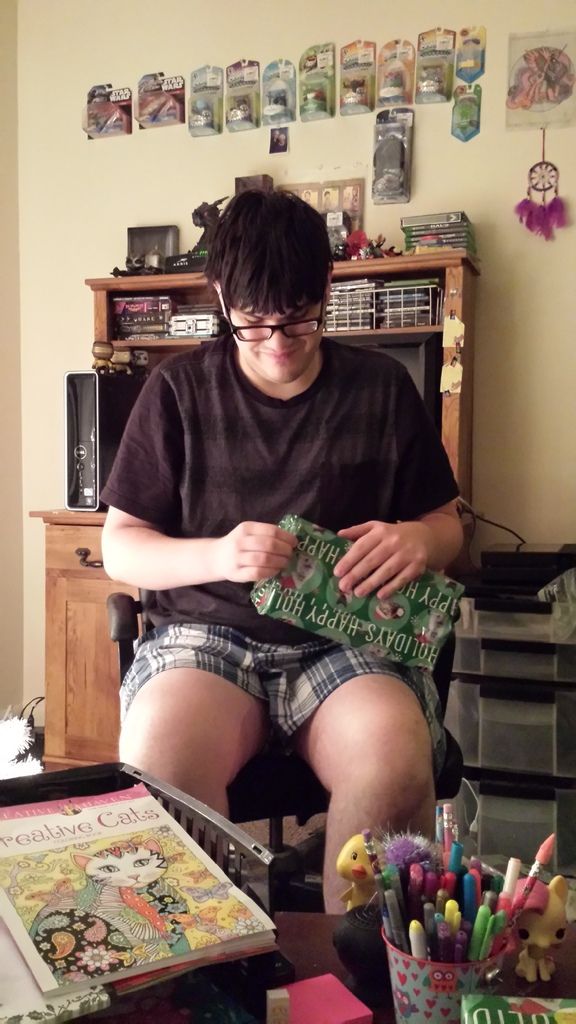 Hunter opening a gift.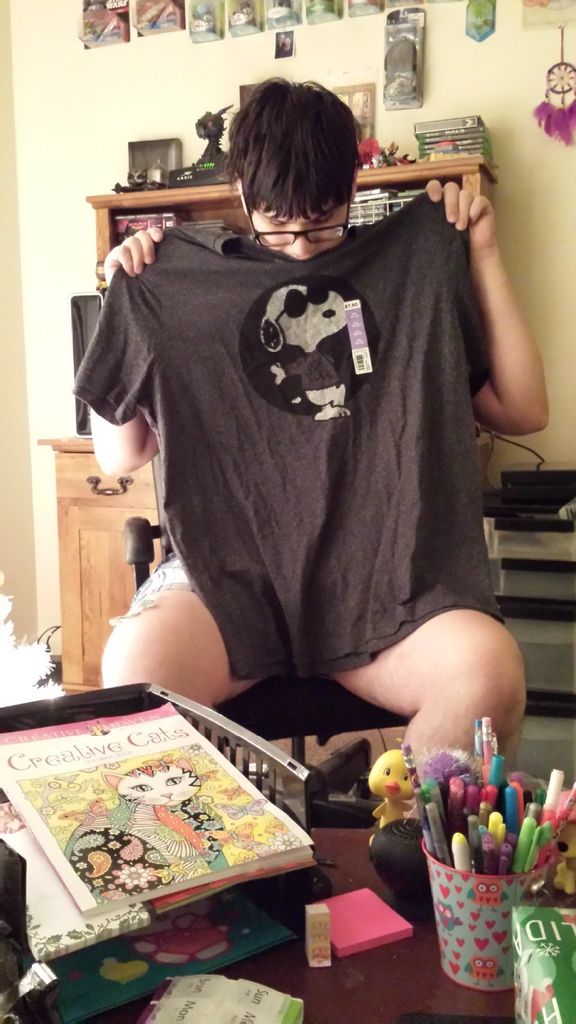 Hunter got a Snoopy shirt.
Me opening a gift.
I got Hitchhiker's Guide to The Galaxy on Bluray!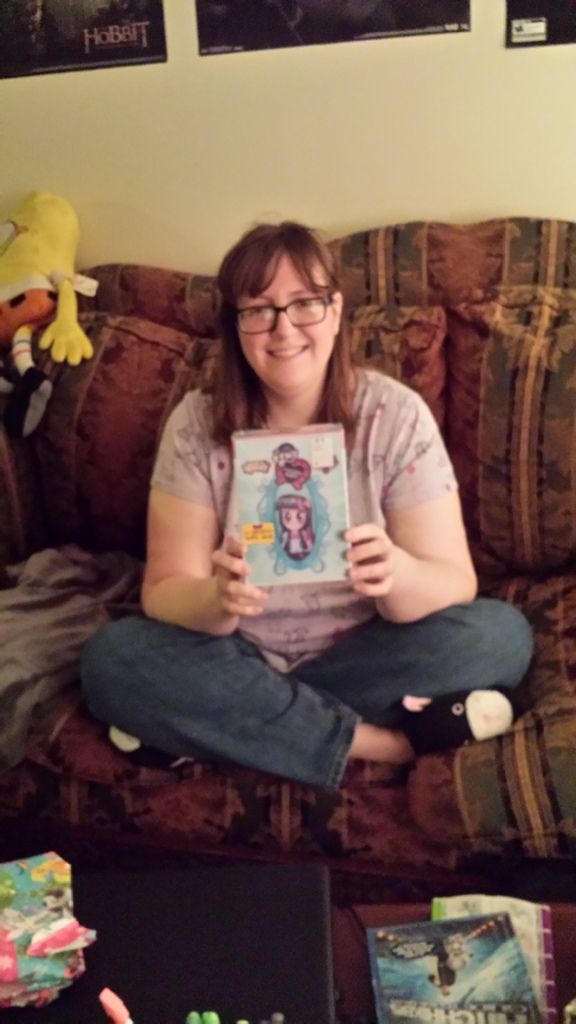 I got the My Little Pony Equetria Girls movie set!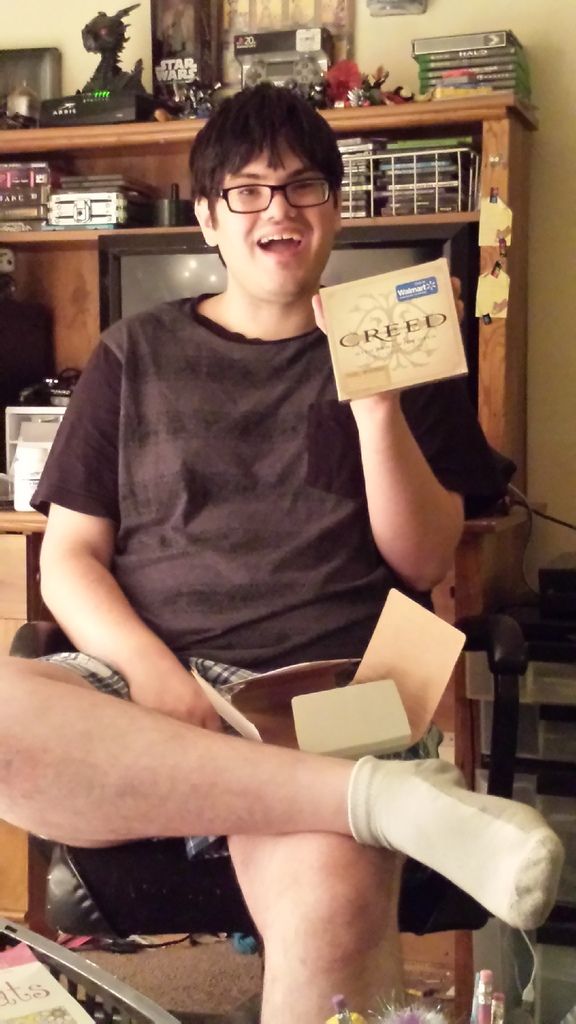 Hunter got a Creed CD.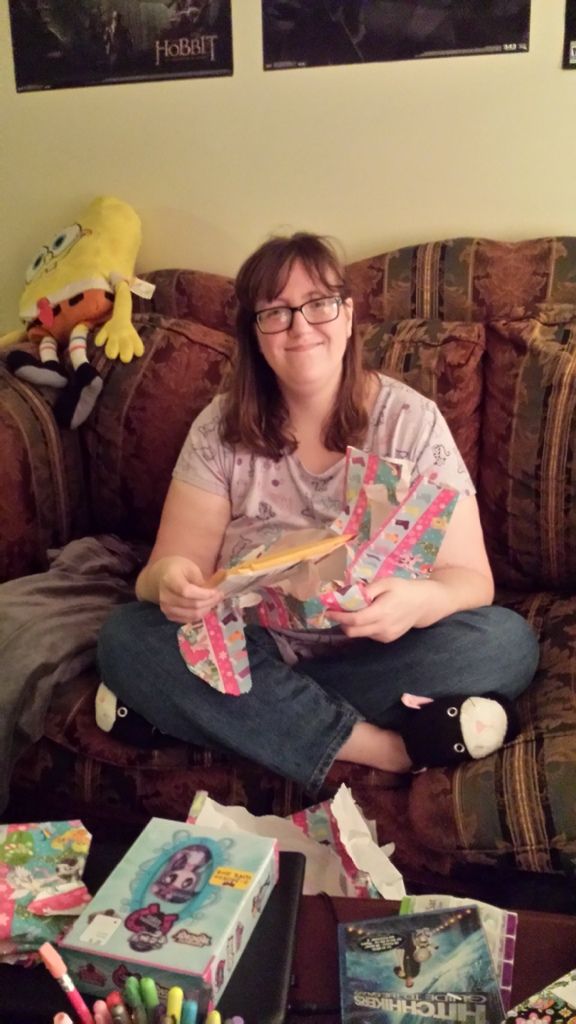 Me opening another present.
The rare Lunar Dragon Song DS game. WITH the box and instructions in collectible condition!!!!!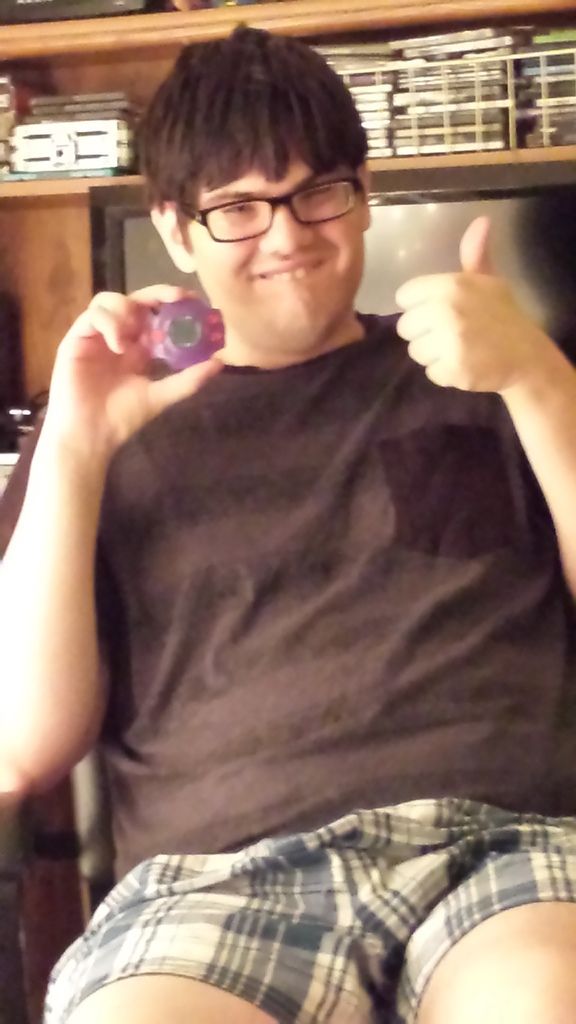 Hunter got a Digivice cosplay prop from me. :) He loves it.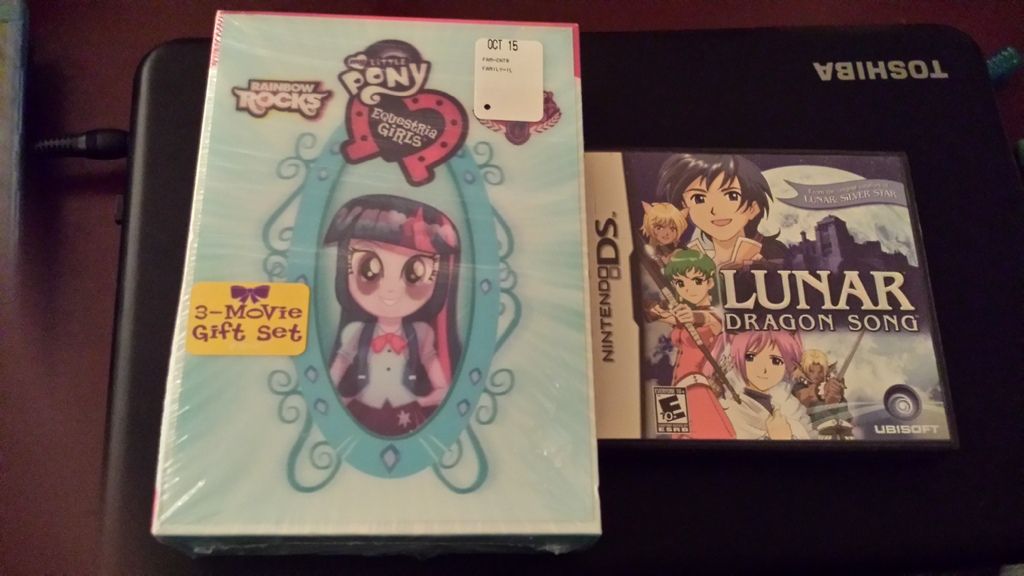 Close up of the Equestria Girls set and the Lunar DS game.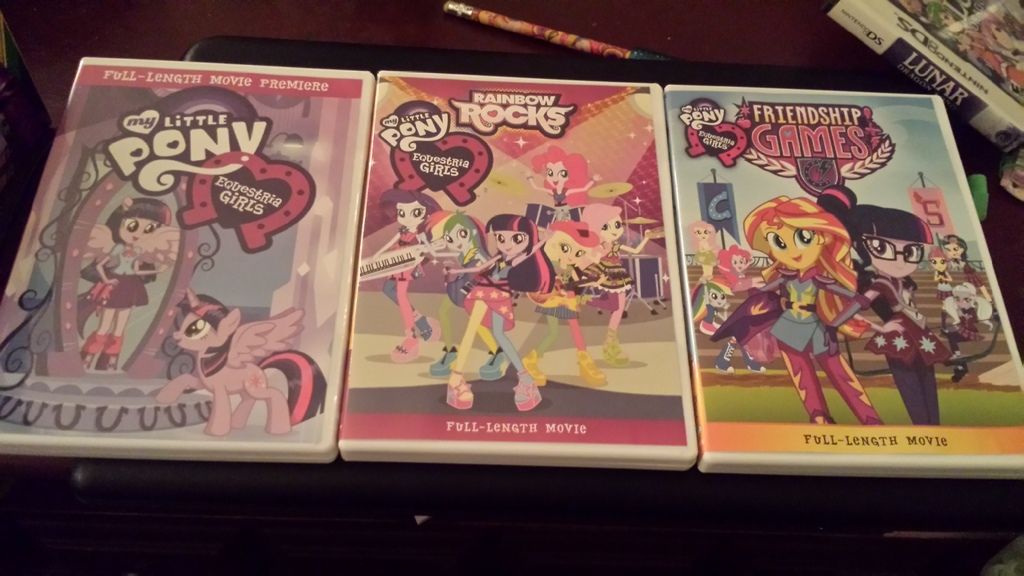 The 3 movies in the Equestria Girls box sets. >.> I am such a kid. LOL.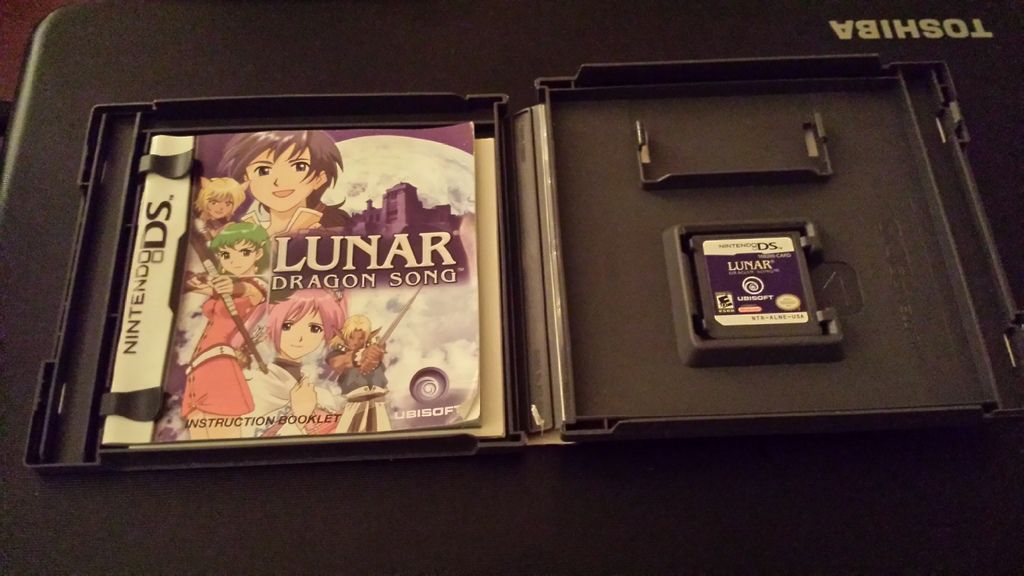 Inside of the Lunar case. :D I didn't mention that I beat Lunar The Siver Star on a Sega CD rom today!!!!!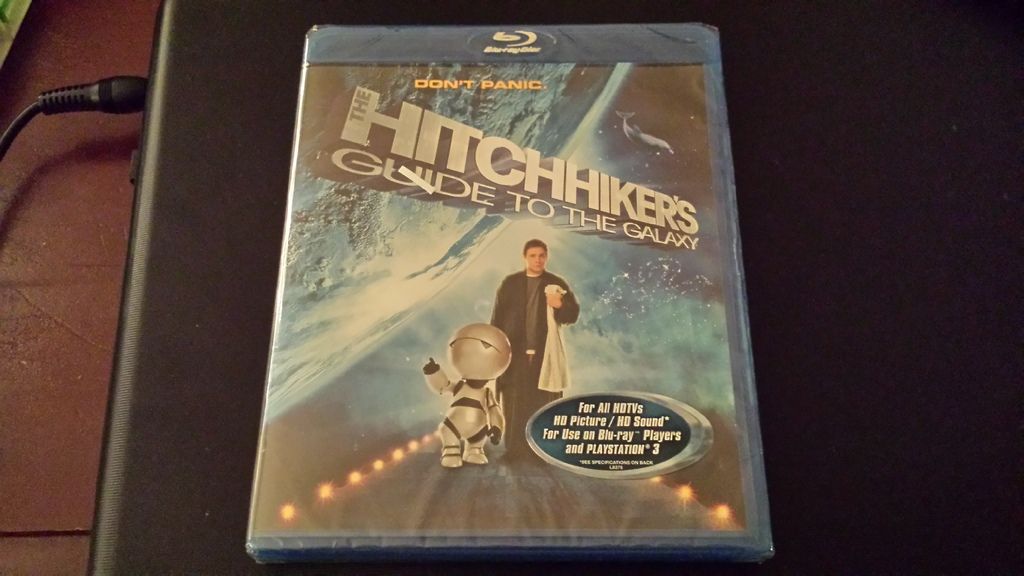 If you like British comedy... this is AWESOME!!! XD It is a movie where the towel is the most useful item in the universe!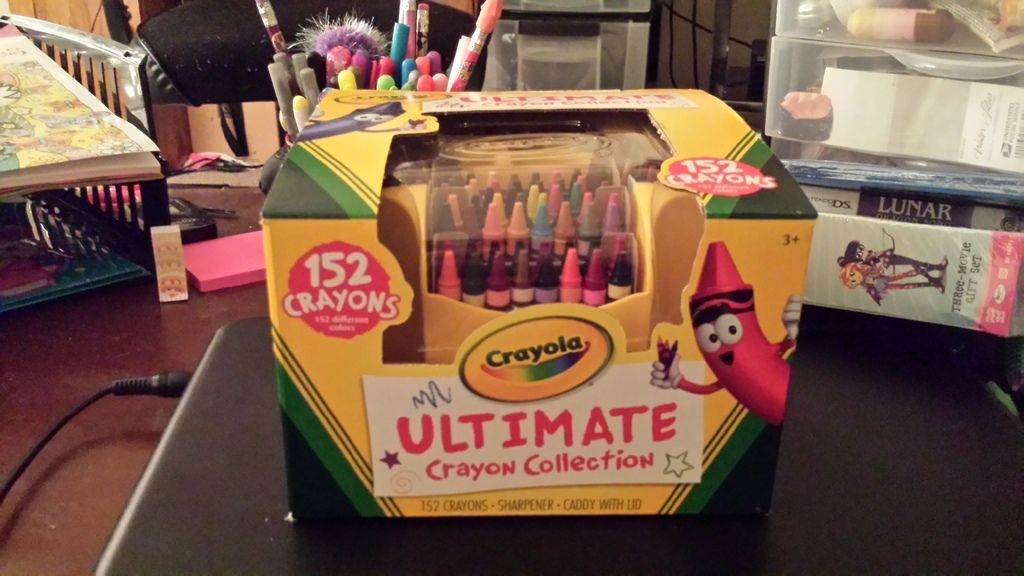 Lots of Crayons for my coloring books. I need some more gel pens though for details.
This is a complete cash grab CD. I only reccomend it if you love Kurt Cobain and want to hear him dicking around on a guitar while inventing songs. >w< I like Kurt Cobain though so this was very interesting. You can hear some riffs from actual Nirvana songs before they became a thing and hear early demos.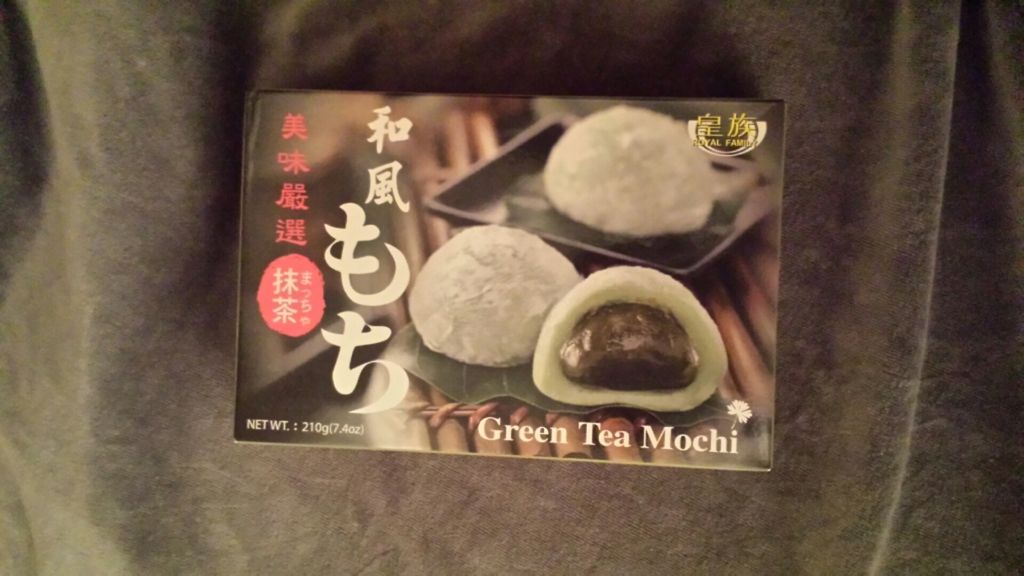 So delicious green tea mochi!!! <3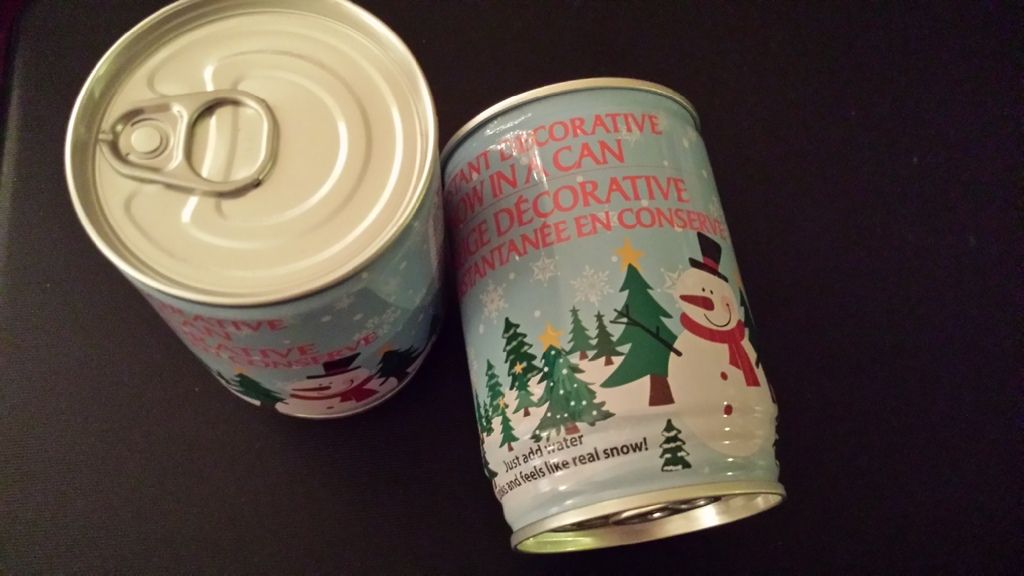 Snow in a can!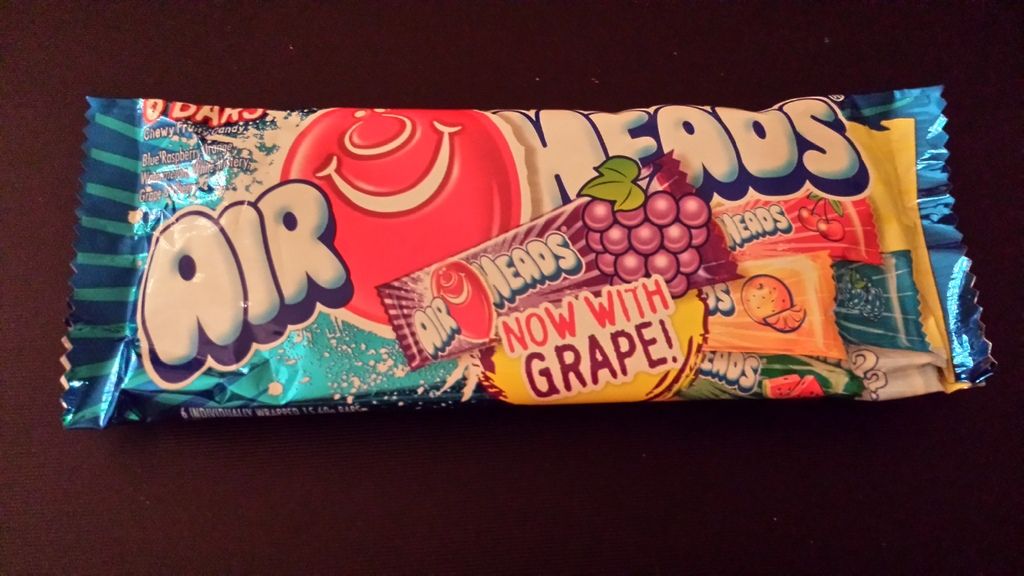 Yummy Air Heads now with Grape!!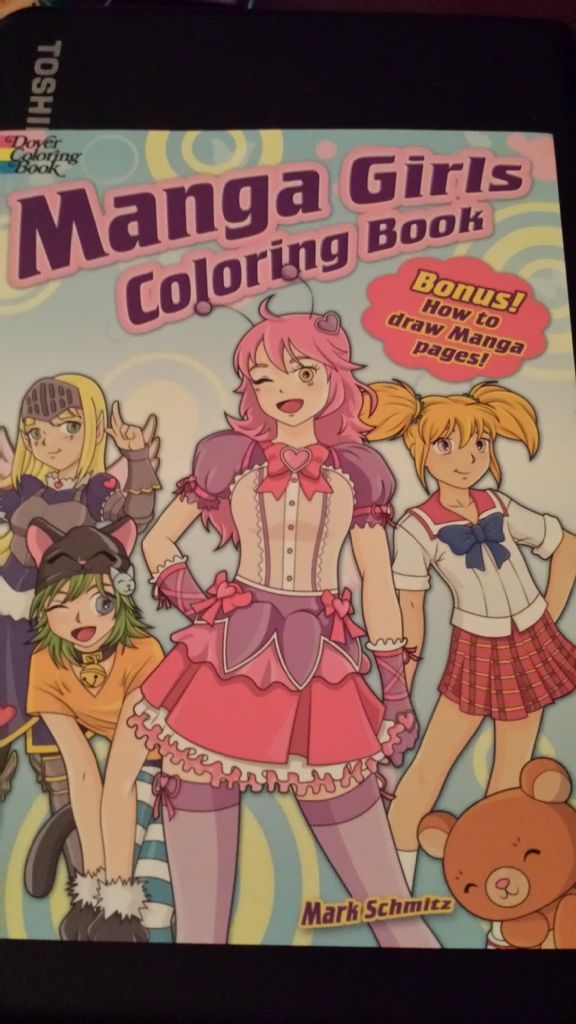 Manga Girls coloring book!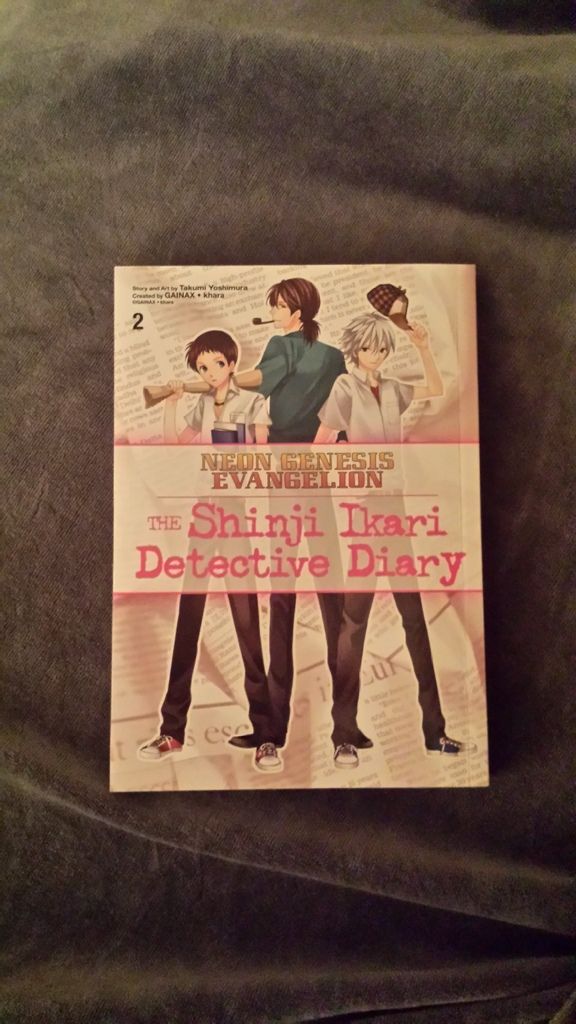 The Shinji Ikari Detective Diary volume 2. :D Whoo! That is the last one in the set. It's just a short.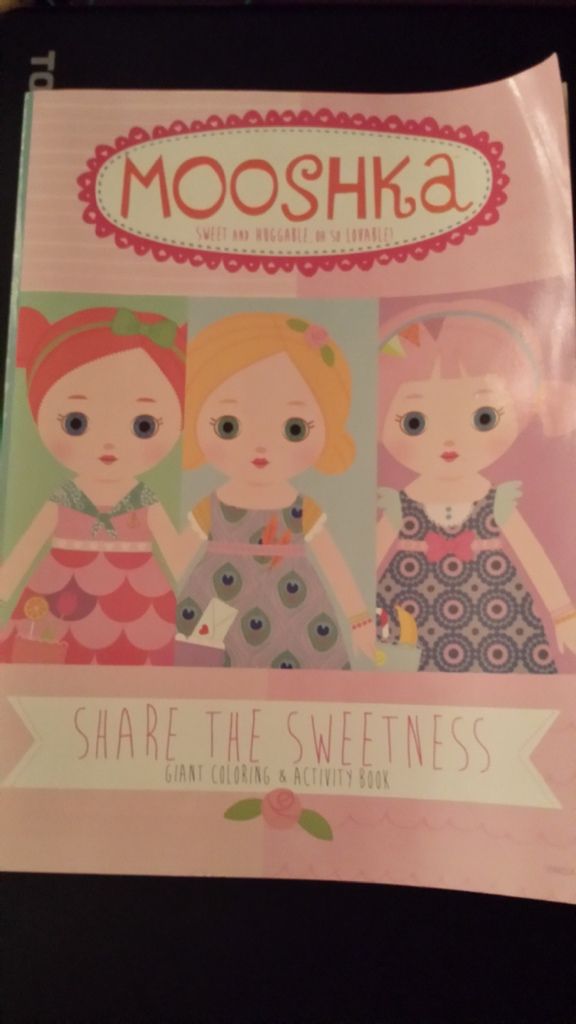 A Mooshka coloring book. I'm not sure who they are. I just know they are Russian Dolls.... I think.
BONUS IMAGES!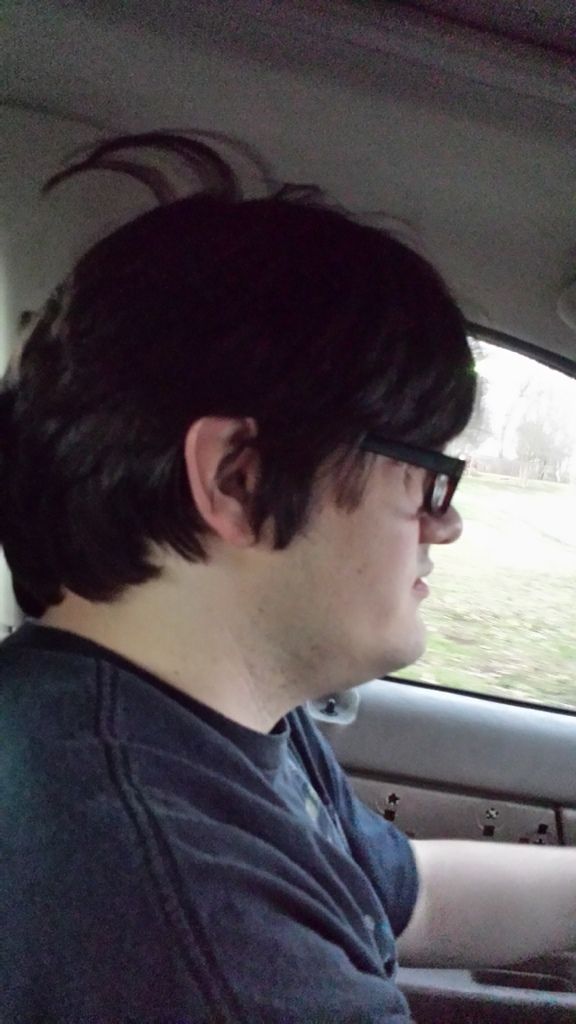 Hunter's bad hair day.
I don't really know. He was trying to look like YOLO... with a pencil.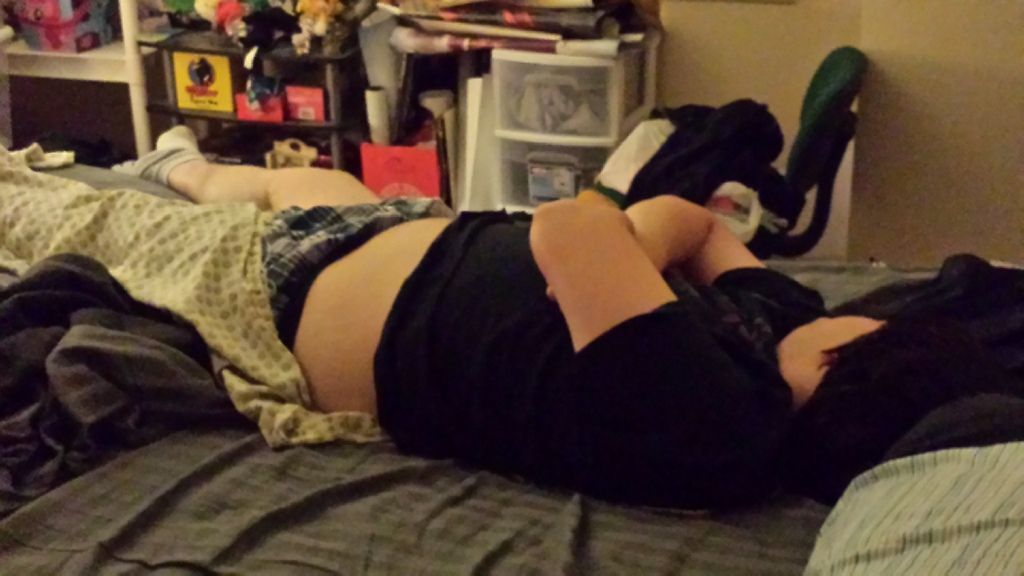 How Hunter sleeps. xD
Current Mood:
grateful