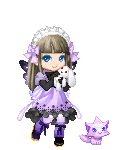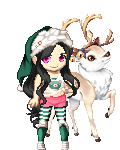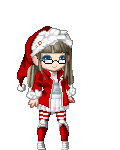 Hi, guys! I have been on Gaia Online A LOT! Right now they are having a limited time Christmas event. I always spend a lot of time on the Christmas events. This year I am scoring REALLY big! I'm going to sell the items that I don't really prefer after a while.
Other than that, I've been playing "LUNAR: The Silver Star" on a Sega CD rom. I am so close to beating it! I need to get through the extremely complex castle that I keep getting lost in and find the key, and I need to beat some bosses, then I'm done! I wanted to finish before Christmas, but I'm not sure if I can...
To any new friends that I added recently and old friends too, I am temporarily less active do the Gaia event. (And me sleeping 12 hours a day. I think it's a side effect of meds...) I usually don't spend that much time on Gaia. I just answer private messages most of the time.
If anybody wants to talk, feel free to Facebook message me.
https://www.facebook.com/AstralRomanticide
I may not answer immediately, but I will get to it.



Have a wonderful Christmas, everyone! Happy Holidays to all!

Current Mood:
good
Current Media: I'm watching Pawn Stars!