Hello! Welcome to my Journal!

My name is Megan, but feel free to call me Chiiru. That is pronounced "Chee Roo".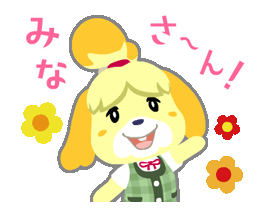 So, about me, right?
I love video games. I play on the PS4 and Nintendo 3DS.




I love European Heavy Metal. A few favorite bands are Nightwish, Xandria, Epica, and Lacuna Coil.
I like cute things from asia.
My top three favorite anime are Sailor Moon, Madoka Magica, and Evangelion. I like a lot more though.
I am a fan of My Little Pony: Friendship is Magic.
I play on Animal Crossing a lot!!!